3 Chevy Models Win AutoPacific Awards | Sherman, TX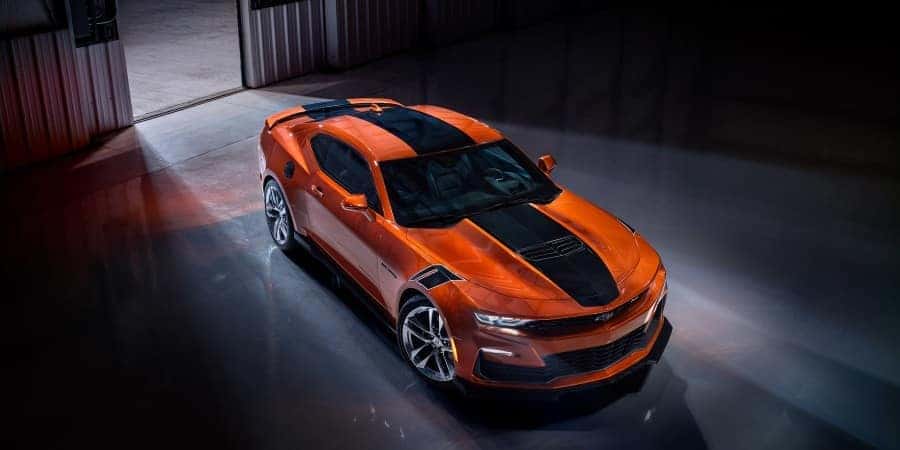 The 2021 Chevrolet Blazer, Camaro, and Colorado have each won a 2021 AutoPacific Vehicle Satisfaction Award based on customer surveys. Owners of these vehicles reported being happier with their purchase compared to owners of other nameplates.
How AutoPacific VSAs Work
Each year, AutoPacific sends out surveys to owners of new vehicles. The surveys are designed to be as objective as possible by asking owners to rate their satisfaction with 36 different vehicle attributes. For example, they were asked how happy they were with the infotainment system, driving performance, or usability in their new Chevy.
"Our VSAs give consumers true, unbiased insight into which vehicles are providing their owners with the most satisfying experience," says AutoPacific president George Peterson.
For the 25th edition of the awards, 12 manufacturers across 14 brands were recognized in the VSAs. Thanks to the strong performance of Chevrolet, General Motors was tied for the lead with five awards. AutoPacific says its surveys revealed a high demand for SUVs and crossovers, an area where Chevrolet performed well. But, Chevy models also shone in other segments.
Chevy Blazer – Premium Midsize Crossover SUV
The Blazer was named the top vehicle in what's arguably the most competitive segment of the hour. It beat the Ford Edge, Hyundai Santa Fe, and many others by having the best satisfaction rankings in 25 out of the 36 surveyed attributes. Customers loved its easy-to-use controls, overall comfort, and dramatically sporty styling.
For owners, the Blazer is simple proof that SUVs can be just as fun to drive as smaller vehicles. It received "high marks of praise" for its powerful 3.6-liter V6 and responsive acceleration. The fact that a vehicle can receive such compliments while also delivering all of the spaciousness, comfort, and overall practicality you'd normally expect from an SUV is a testament to the industry-leading engineering from Chevrolet.
Chevy Camaro – Sporty Car
The Camaro continues to be the standout sports car of America. With top scores in 29 of the 36 attributes, Camaro owners couldn't get enough of its excellent handling, top-notch brake performance and ride quality, cool design, and superior visibility from the driver's seat.
Everyone who knows about the Camaro has also heard of its big two rivals, but there can only be one winner. And according to AutoPacific, Chevy is the brand that comes out on top when it comes to delivering America's most satisfying muscle car. Sorry, Ford and Dodge — you'll have to do better to beat the Camaro. There's always next year.
Chevy Colorado – Compact Pickup
The Colorado is the ultimate midsize pickup. In the 2021 AutoPacific VSAs, it was rated better or equal to the competition in 23 out of 36 attributes. Its power, acceleration, and ridiculously capable ZR2 Bison trim helped it stand out from the pack — as well as its intuitive controls.
Compact pickups are becoming increasingly popular as Americans realize they don't need a full-size truck for daily living. Vehicles like the Colorado provide all of the capability that most people could ever need as well as the practicality of a bed. Additionally, the Colorado gets good gas mileage and is easy to maneuver in narrow spaces — useful when visiting city centers. Yet, on top of that, it's also playful and totally at home on dirt paths and rocky trails.
---
If you buy a 2021 Chevrolet Blazer, Camaro, or Colorado, the odds are pretty good that you'll end up feeling more satisfied than the less fortunate customers who bought a different midsize SUV, sports car, or compact pickup. Don't just take our word for it — it's the word of thousands of customers! Get a closer look at the winners of the 2021 AutoPacific Vehicle Satisfaction Awards at Sherman Chevrolet in Sherman, Texas.