New Chevrolet Bolt EV Charging Services | Sherman, TX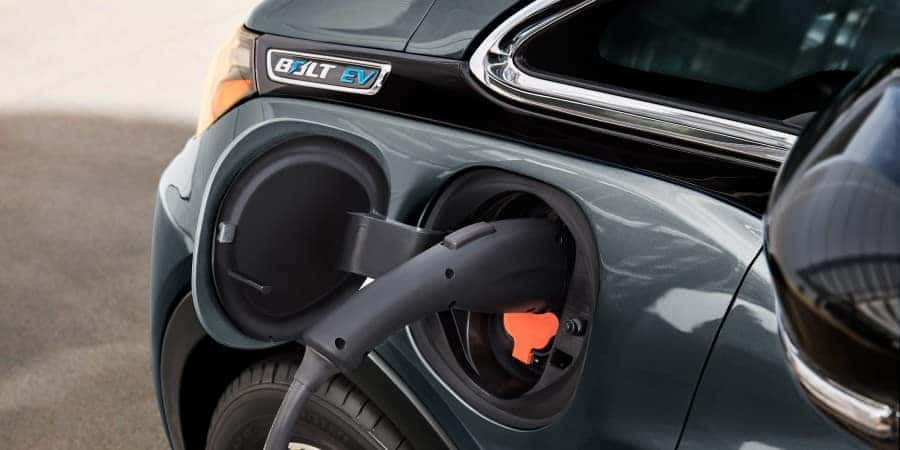 It is easier than ever for Chevrolet Bolt EV owners to find an available public charging station. New for 2020, General Motors has launched upgrades to Energy Assist, a feature of the myChevrolet mobile app that enables customers to enhance their EV experience.
What Is Energy Assist?
First launched in 2017, Energy Assist lets Bolt EV owners find available charging stations on their route and in the area, receive real-time alerts about range projections, and plan and manage routes more effectively. It uses direct vehicle data, ensuring it puts out only the most accurate information and predictions.
Over 40,000 Stations
Previously, Energy Assist was limited to specific charge point operators when finding compatible charging stations. Now, it provides Bolt EV owners access to all compatible charging station locations, which number over 40,000 across North America.
Dynamic Data Integration
Energy Assist now includes dynamic data from two charging networks, ChargePoint and EVgo. This includes real-time data about charge station status, letting you know if a station is available for you. GM will continue to add further dynamic data integration from other charging providers.
Start-to-Charge
While at an eligible charging station, you can use your EVgo account to remotely activate and pay for the charging service using only the myChevrolet mobile app. This removes the need to switch between apps and makes paying easier than ever.
Station Ratings
The myChevrolet mobile app now features a new feedback feature that makes it easier for you to review and rate charging stations. These reviews will be viewable by other Bolt EV owners, providing better insight about the stations and helping you better plan your routes.
---
The myChevrolet app and Energy Assist feature are just a few of the tools provided by GM to enhance your Chevrolet Bolt EV ownership experience. For more information about the Bolt EV and the EV lifestyle, visit Sherman Chevrolet in Sherman, Texas.