Why Service at Sherman Chevrolet | Sherman, TX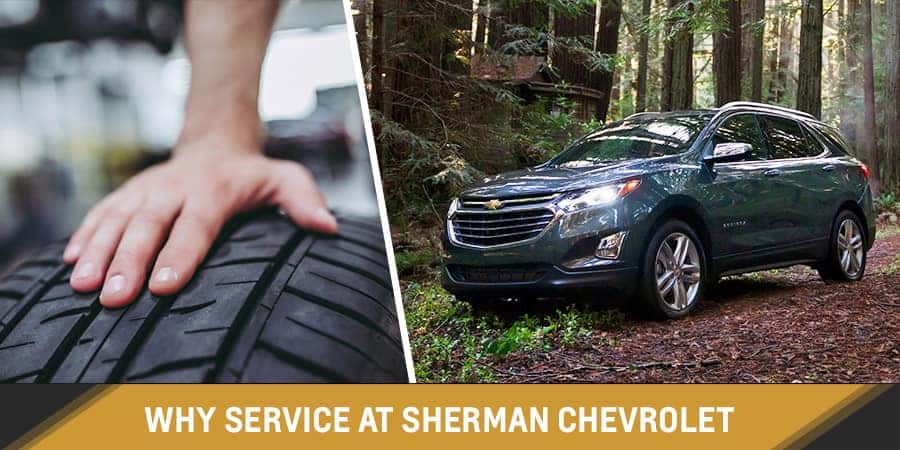 Here at Sherman Chevrolet, we strive to provide customers like you with the best vehicle service possible. While the Sherman, Texas, area might be home to plenty of corner garages, you won't find the kind of service we offer in any of them. What makes servicing at our dealership the smart choice? Read on to find out.
The Right Parts
Sherman Chevrolet is fully stocked with the parts your Chevrolet needs. With an inventory of components sent to us straight from the manufacturer, we're able to fix your vehicle with the most appropriate parts. Many corner garages will use non-OEM parts to patch vehicles, but at our dealership, you can rest assured that you're getting the best parts possible.
The Right Staff
Our dedicated staff of mechanics and technicians have the experience and expertise that your vehicle deserves. Every one of them has been trained by the manufacturer to service your Chevrolet model, meaning that they can locate and solve a problem with ease. Not only does this save you time and money, but it also gives you reassurance and peace of mind.
The Right Space
Our service department at Sherman Chevrolet has all the space necessary for our team to effectively service your vehicle. Not only that, but our facilities are home to some of the best equipment on the market. Unlike at a corner shop, you'll never have to worry about waiting in long lines or finding out that we don't offer the services you require.
The Right Perks
At Sherman Chevrolet, your service is always guaranteed. Even better, we fully back all the service we provide. Plus, we honor manufacturer warranties. If your car is still under warranty for the service it requires, it will be done at no cost to you.
---
If your vehicle is in need of service, contact our service department or schedule an appointment at Sherman Chevrolet in Sherman, Texas.