The Chevy Trailblazer Is Great for Camping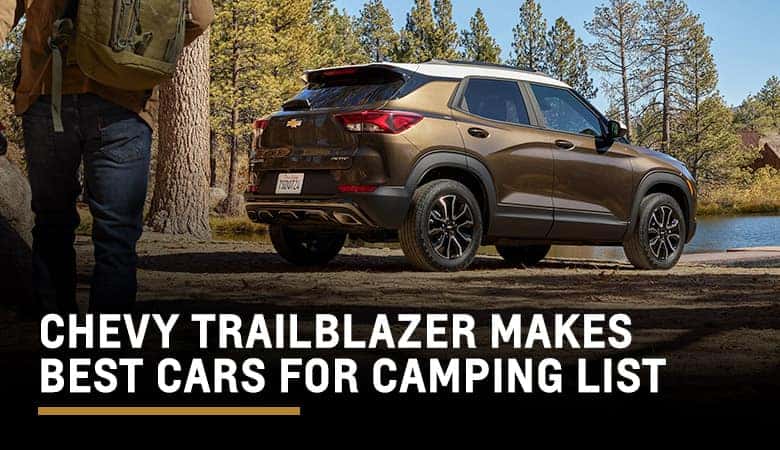 The Chevrolet Trailblazer has made its highly anticipated return for the 2021 model year and already, it's raking in the awards left and right. One of the latest accolades it received was a spot on U.S. News & World Report's list of the Best Cars for Camping.
According to the publication, after more than a year spent at home, "people are ready to get out." Many people are choosing to go on road trips and camp instead of spending time at hotels and airports. "Those who have their outdoor skills down pat might want to venture farther into the wilderness with a four-wheel-drive vehicle that can leave the pavement far behind."
In comes the 2021 Chevy Trailblazer. U.S. News says the compact SUV has above-average cargo space and roomy seats, making it easy to haul around adults as well as tents, coolers, and all the other gear you need for the ideal camping trip.
"Many campers will want all-wheel drive, which is not available in the base trim," warns Kristen Hall-Geisler, U.S. News editor. "On the plus side, adding all-wheel drive for about $2,000 to any other trim level also swaps out the base engine for a larger engine that actually gets better gas mileage."
Hall-Geisler goes on to recommend the Activ trim for the off-roaders among you, as it has special shock absorbers and a skid plate to help protect underbody components.
---
If you're going camping this year or the next, come take a look at the 2021 Trailblazer, one of the best cars for camping, at Sherman Chevrolet in Sherman, Texas.